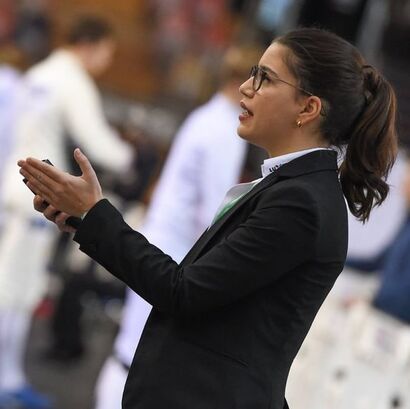 International B Licence Referee
Anastasia Ramazzotti
In Luxembourg you have to pass the national exam (theory and practice).

Then you need to obtain the international C-Licence through the EFC, by refereeing at the European Circuits. During these tournaments senior referees will evaluate your performance. If you show good results, you'll get your promotion to the "C-Level". 

B-Licences are awarded by the FIE through exams. These exams are organized periodically. Once you obtain your B-Licence you are eligible to referee at the official FIE-events. 

The A-Licence will be awarded to the best only. Folco Tomasini had been the first (and to date the last) Luxembourger who obtained this highest honor.